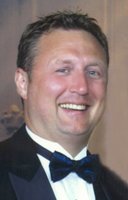 Richard A. "Rick " DeVogel
~~Richard "Rick" DeVogel, of Morris Township, passed away on August 17, 2017 at home surrounded by his family and friends. He was born in Ridgewood, NJ, and lived in Mahwah, NJ, before moving to Morris Township.

Rick graduated from Mahwah High School in 1981. He received a Bachelor's Degree in Business from Rutgers University, Camden, NJ. He worked at Weichert Financial as a Regional Sales Manager. He was also a former member of the Whippany Rotary Club.

Rick is survived by his loving wife, Christine Altamuro, his mother, Virginia R. (Forshay) Costa, as well as his two brothers, Ronald A. DeVogel and his wife, Amanda, Michael J. DeVogel and his wife, Jeanine, and his sister, Lisa A. (Costa) Carling, and her husband, John. He is also survived by his mother-in-law and father-in-law, Antoinette and Raymond H. Altamuro, his sisters-in-law, Antoinette Michielli and her husband, Vito, and Rosemarie Altamuro, his brothers-in-law, Raymond Altamuro and his wife, Donna, and Thomas Altamuro as well as several nieces and nephews in addition to his cherished cats, Panfur and Robert "Bob".

He was predeceased by his father, Frank L. Costa, and his sister-in-law, Marie Flannigan.

Family and friends are welcome to gather on Friday, August 25, 2017, from 4-8 pm at Burroughs, Kohr & Dangler Funeral Home, 106 Main St., Madison, NJ. A Funeral Service will be held on Saturday, August 26, 2017, at 11:00 am at Liquid Church, 213 Center Street., Garwood, NJ 07092. Interment will be private.

In lieu of flowers the family requests that donations may be made in Rick's memory to the Cancer Support Group, 3 Crossroads Drive, Bedminster, NJ 07921 and KW Cares, 1221 South Mopac Expressway, Suite 400. Austin, TX 78746.
**It is the request of Rick's family that on the day of the Funeral Service men wear orange ties, and women will be given orange ribbons, symbolizing Rick's "Power Color."**