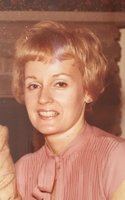 Colleen M. Sullivan
Colleen Sullivan, 79, passed away on July 28, 2019 in Morris Plains, NJ. She was born in New York City. She resided in Bethlehem, PA, until she moved to Morris Plains six months ago.
Colleen graduated in 1958 from Blessed Sacrament High School. She graduated from Hunter College with a degree in Education and worked as a School Administrator for the Middletown City Schools for 15 years until her retirement in 1995. She was a former Sister of Charity in Port Chester, NY, from 1958-1964. Colleen was a member of Notre Dame Church, Bethlehem, PA, St. Virgil's Church, Morris Plains, NJ, and St. Peter the Apostle Church, Naples, FL.
Colleen is survived by her beloved husband, William Sullivan, and well as many cherished nieces and nephews.
A Memorial Mass for Colleen will celebrated on Tuesday, August 6, 2019 at 10 am at St. Virgil's Church, 250 Speedwell Avenue, Morris Plains. The family requests that donations may be made in Colleen's memory to Grace Hospice, 105 Fieldcrest Avenue, Suite 402, Edison, NJ 08837, or online at: gracehs.com and American Cancer Society, P.O. Box 22478, Oklahoma, OK 73123, or online at: donate3.cancer.org