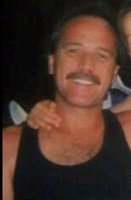 Michael A. McMahon
~~Michael A. McMahon died peacefully in Hanover, NJ on November 18, 2017 at the age of 64. Michael is survived by his wife of 30 years Debra McMahon his children Michele, Morgan and Shane McMahon, his daughter in law Tracy McMahon, his grandchildren Ava and Aiden, his brothers Thomas McMahon and John McMahon and his sisters Madeleine McMahon, Jacqueline Hoffman, Anna McMahon and Caroline McMahon. He is also survived by many sisters and brothers-in-law, nieces, and nephews. He joins in heaven his son Michael 'Mikey' McMahon, his parents Thomas and Lorraine McMahon, his mother and father-in law Robert and Pauline Dizinno and his sister Rese McMahon.

Michael was born on June 3, 1953 in Morristown, NJ to Thomas and Lorraine McMahon. He graduated Morristown High School in 1972. He was a proud member of the Friendly Sons of St. Patrick for many years and he also served on the Board of Adjustments of Morristown. He loved classic rock music and could easily name any band or song when it came on the radio. He was a lifetime fan of the NY Jets and NY Yankees. He will be remembered for his fun loving spirit, his enormous ability to care for others and his infectious laugh.

Visitation will be held on Tuesday, November 21, 2017 at Dangler Funeral Home 600 Speedwell Avenue Morris Plains, NJ from 4-8pm. A Funeral Mass will be held at Assumption Church 91 Maple Avenue Morristown, NJ on Wednesday, November 22, 2017 at 10am followed by interment at Holy Rood Cemetery.

In lieu of flowers, the family asks that donations be made to United Cerebral Palsy at www.ucp.org