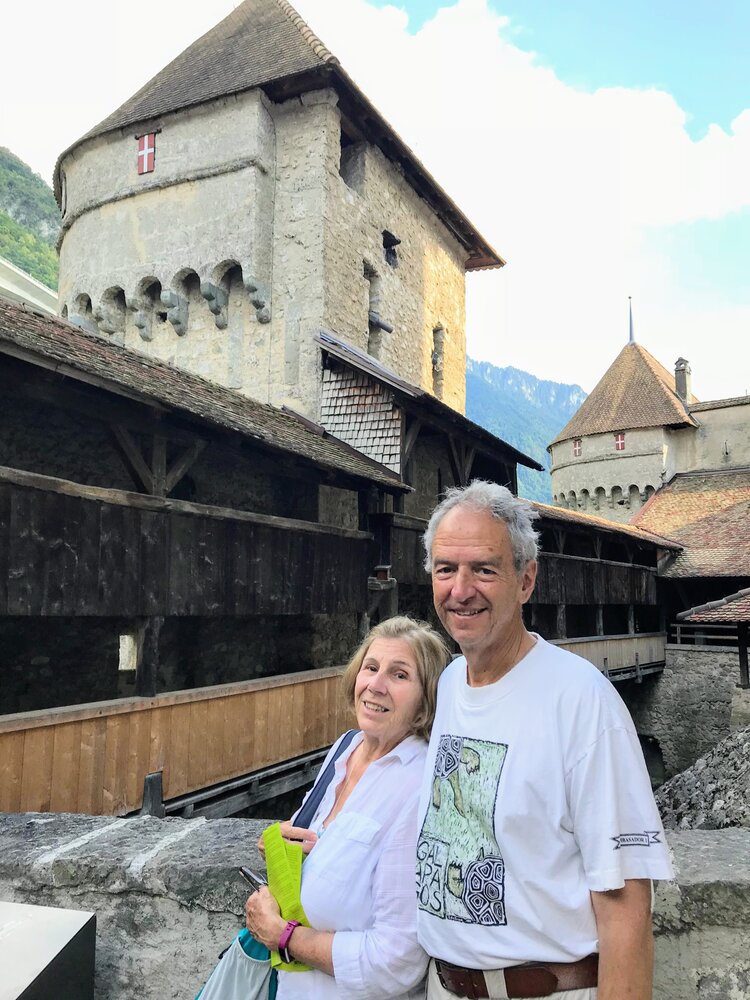 Obituary of Steven Paul Walldorf
Please share a memory of Steven to include in a keepsake book for family and friends.
On Saturday, February 12, 2022, Steven Paul Walldorf, loving husband, father, and grandfather passed away at age 72, after a many-year struggle with Alzheimer's disease.
Steve was born on November 10, 1949 in Bronx, NY to Julian and Frieda (Kolberg) Walldorf. His parents and older sister, Suzanne, always said you could tell he was born to be an engineer. He was a curious child, always taking things apart around the house just to see how they work and put them back together. In high school, he was a computer whiz and taught himself and his classmates how to program the school's massive 1960's era IBM computer. He graduated from Christopher Columbus High School in the Bronx in 1967. In 1971, he received his bachelor's degree in engineering from New York University, which would lead him to a fulfilling career as an electrical engineer for more than four decades.
On a blustery blue-sky day in November 1973, Steve met Mary Anne Finnerty while sailing in New Rochelle harbor. As the romantic story goes, there was a "small-craft warning," yet Mary Anne and her intrepid friends were out on her tiny 14-foot boat, the "HMS Lollipop," floundering and likely on the verge of capsize. Steve and crew gallantly invited the ladies aboard for a sail on their larger fixed-keel sailboat, the "Manitou." Steve and Mary Anne married on October 26, 1974 and raised two daughters, Jenny Anne and Karen Patricia. The family lived in College Park, Maryland until 1986 and then moved to Madison, New Jersey.
Steve was passionate and dedicated to his work. His first job after graduating from NYU was at Consolidated Edison in New York City, supervising work on underground power cables. After four years at Con Ed, he was recruited to join a team of experts tasked to tackle the U.S. energy crisis at the newly formed Department of Energy in Washington, DC. When political priorities shifted, he turned to independent consulting where he spent several years on a contract supporting Hawaiian Electric. Eventually Steve moved with his family back to the New York area for a position at MAC Products where he established himself as a leader in the power industry, working on pumping plants and high-voltage underground and overhead cable systems. He spent the remaining 25 years of his career at the consulting firm USi, supporting utility companies around the country. He was also a published, life-time member of the Institute of Electrical and Electronics Engineers (IEEE).
He was beloved by many; a devoted and loving husband; a caring and supportive dad; and a faithful friend and colleague. He was a reliable problem-solver, ready to help with issues around the house or computer troubles. Family and friends alike remember Steve as a lively conversationalist and storyteller, always bringing laughs to the party. He will be remembered by many as the ever-charismatic host to the Walldorf Family Christmas Caroling Party, donning a Santa hat and festive tie, leading the crowd to carol around the block, no matter how cold. In the heat of each summer at Bethany Beach in Delaware, Steve was the chief designer and project manager for the annual sand castle building contest, rallying all of the cousins to pitch in, and, more often than not, the Walldorf-Finnerty-Gaffney family clan took first place. In every situation he loved being surrounded by friends and family.
Steve was also an adventurer and outdoorsman. He got his small plane pilot's license in his 20's. He was an avid sailor and owned his own boat for many years, hosting many memorable day trips out on the Chesapeake Bay when living in Maryland and later on the Long Island Sound. He also loved the mountains and snow; the family took annual family ski trips to Vermont, Colorado, and Utah. When not sailing or skiing, he and Mary Anne traveled extensively. They took their kids to discover the wonders of the US and Canadian national parks and later to destinations around the world. Steve was a master travel-planner, always prepared with packed itineraries to be sure to cover all the sights a place had to offer. His favorite trip was to Southern Africa with safaris in South Africa and Botswana and a visit to Victoria Falls. Other exciting highlights of his many travels were trips to Europe, China, Argentina, Brazil, Chile, Ecuador, Australia and New Zealand. When at home in New Jersey he loved to bike and take long dog walks.
Steve is now at peace, joining his mother, Frieda, his father, Julian and step-mother, Marion, his sister Suzanne, and faithful furry friends Rusty-pup and Jesse. He is survived by his wife Mary Anne, his children: Jenny (and her husband Lee Hadbavny) and Karen (and her husband Patrick "PJ" Hollenbeck), and four grandchildren: Olivia Clementine and Peia Josephine Hollenbeck; and Nathan Bernard and Nora Ruth Hadbavny. He also leaves behind many other family members and close friends who will dearly miss him.
A funeral service will be held on Friday, March 18th, 2022 at 10 a.m. at the Community Unitarian Universalist Congregation in White Plains, NY. The burial will follow at Holy Sepulchre Cemetery in New Rochelle. A wake will be held on the eve of the funeral at Burroughs, Kohr & Dangler Funeral Home in Madison, NJ from 4-6 p.m on March 17th. If you wish to make a donation in honor of Steve, please consider donating to the following organizations:
Alzheimer's Association
https://www.alz.org/
Alzheimer's is not something you can do alone, and we remain hopeful that research will lead to a treatment to make the next family's journey easier.
Jewish Community Center of Central New Jersey
https://www.jccnj.org/pages/adult-enrichment/
JCC's Adult Enrichment program was a valuable resource for Steve during his struggle with Alzheimer's Disease and for Mary Anne as a caregiver.
Rocky Mountain Women's Film
https://rmwfilm.org/support/
Film can change hearts and minds by telling a great story, and Steve looked forward to, attended, and supported the Rocky Mountain Women's Film Festival for this reason.