---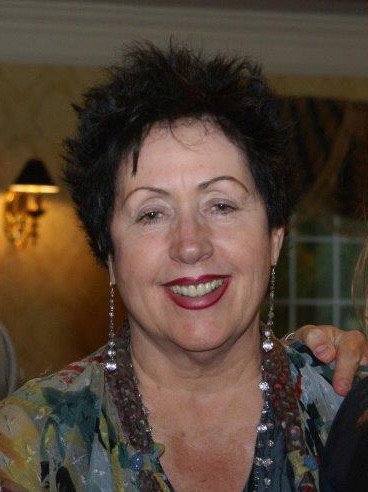 Obituary of Doreen M. Logan
If you are wondering if you ever met Doreen Logan, who passed away at the age of 72 on April 28, it is a safe bet that you didn't...because there's no doubt you'd remember her. Doreen didn't do surface—when she met you, she didn't just want to know your name or what you did for a living. She wanted to know about your dreams and aspirations, your life story, your friends and family, and who you might know in common. Doreen was exceptionally kind, empathetic, spontaneous, exuberant and outgoing, and all of these qualities drew people to her. Within minutes of meeting her, you'd feel like you knew Doreen for a lifetime. An excellent listener, she'd pepper you with questions about some of her favorite topics: the latest deal at Trader Joe's or QVC, Suze Orman's latest advice, her favorite wine and her latest purchase from Omaha Steaks. But she also had an uncanny ability to bring to life some sparkle, to feel other people's pain, to support them through challenging times, and often to see the light at the end of the tunnel for others, even when they couldn't see it themselves. As far as her children, Jessica and Zach, and her grandchildren, Max, Stella, Sam and Audrey, were concerned, Doreen sprinkled fairy dust everywhere she went, bringing special treats and presents to every visit and often purchasing toys that were a huge hit with the kids but every parent's nightmare, such as the 275-piece jewelry-building kit that will be a gift that keeps on giving and a major source of vacuum repair and veterinarian bills for years to come. Doreen was always quick to show you photos of her grandkids and her whole face lit up every time she talked about them; they were truly the light of her life. Doreen had an incredible ability to connect with people and build an extensive network of friends at a time in life when most people find their friendships dwindling, most likely because she was full of love and never judged. In fact, she often left family parties at 8 p.m. looking at her watch and talking about her plans for the rest of the evening, while her children shook their heads and put on their pajamas. Doreen always had a new story about where she went and what she did with friends who loved her dearly. If you went out with Doreen, you were never quite sure how or where you were going to end up but you always came away with a tale to tell. Whether that meant trips to Italy, European river cruises, traveling to California, or going down to the Jersey shore to walk the boards and visit her favorite stores, Doreen was always on the move. Born in 1948 at Margaret Hague Maternity Hospital in Jersey City, Doreen looked across the nursery three days later and locked eyes with her future husband, Bob Logan, who she later married at the age of 19 after a three-and-a-half-year courtship. When Bob asked her father, Jack Doyle, for her hand in marriage at Thanksgiving 1967 at the family home in Lincoln Park and proposed setting a wedding date just three months later on January 20, 1968, everyone in the family assumed grandchildren would arrive very soon. But Bob and Doreen enjoyed the first few years of marriage in Jersey City living in various apartments with their dog Charly as Bob completed college and dental school and Doreen finished secretarial school and worked in various jobs in downtown New York City, including at a maritime law firm. In fact, Manhattan was also the site of their first concert as a married couple: Post ceremony, they traveled into the city with their best man and maid of honor to watch the Righteous Brothers, who dedicated their song, "Soul and Inspiration" to Bob and Doreen before they departed for their honeymoon on the Hudson Tubes (now the PATH) to the West Village, where they spent some of their wedding gifts on a black rabbit-skin rug for the livingroom of their first apartment. Bob was still in dental school when Doreen found out she was pregnant with their first child. In fact, it was on the day that Bob first partnered with a classmate to practice novocaine injections that Doreen rushed to tell him the news...and when the elevator doors to the oral surgery department opened, he was truly speechless because he couldn't feel his lips or tongue, thanks to his effective partner, another story that Doreen loved to tell. Their daughter, Jessica, was born in 1974, and Jaime followed in 1976 after the family moved to West Milford. The name of the Logans' second child would be an often-repeated and laughed-about story over the years, as Doreen decided Jaime looked more like a Zach and legally changed his name without telling her husband first. Eventually settling at a lakefront house on High Crest Drive, Doreen loved telling stories about her home being filled with children and laughter as they grew up. Throughout the years, she would work in different roles at Bob's dental practice, and lent her expert eye for all things design- and color-related when it came to decorating various offices during the course of their marriage. After Bob and Doreen divorced in 1996, Doreen put her passion for interior design into practice as she decorated the magical carriage house she called home for many years and earned her associate of arts degree at Berkeley College. Having worked at a number of design firms over the years and picked up new friends at every juncture along the way, Doreen settled in Society Hill in Basking Ridge, where she lived for 14 years. Following a heart attack in 2007, Doreen's professional focus shifted as she found a new passion in helping others who had experienced the same issues she had, and she went on to work in the cardiac unit at Morristown Memorial Hospital before retiring in 2017. A little more than a year later, she found what she loved doing as a part-time patient liaison in the Cardiac Cath Lab, where she was a great source of comfort for struggling families as their loved ones underwent various procedures. Often, family members would return to the hospital to look for Doreen to thank her for the support and empathy she provided. Doreen is predeceased by her mother, Mary Doyle, her father, Jack Doyle, brother, Jackie Doyle, and her brother-in-law, Chris Loveland. She is survived by her youngest brother, Ray Doyle (and his wife, Cindy), sister, Mary Loveland (and her husband, Eugene Porter), her children, daughter-in-law (Suzy Logan), nephew (Chris Doyle) and four grandchildren, all of whom love the mother, sister, mother-in-law, aunt, grandmother and dear friend we lost too soon. Arrangements are entrusted to Dangler Funeral Home, Morris Plains.
Share Your Memory of
Doreen
who we are:

The Dangler Family of Funeral Homes - a family run business since 1820.

Contact Us

Dangler Funeral Home, Inc.
P: (973) 539-3300
F: (973) 539-9893
Burroughs, Kohr & Dangler Funeral Home, Inc.
P: (973) 377-3232
F: (973) 377-2226

location

600 Speedwell Ave.
(at Glenbrook Rd.)
Morris Plains, NJ
Christine M. Dangler, Mgr., N.J. Lic. No. 4706
Kip M. Dangler, Dir., N.J. Lic. No. 3992
Samantha E. Muro, Dir., N.J. Lic. No. 5148

map

106 Main St.
(at Greenwood Ave.)
Madison, NJ
Kip M. Dangler, Mgr., N.J. Lic. No. 3992
Christine M. Dangler, Dir., N.J. Lic. No. 4706
Samantha E. Muro, Dir., N.J. Lic. No. 5148

Quick links