---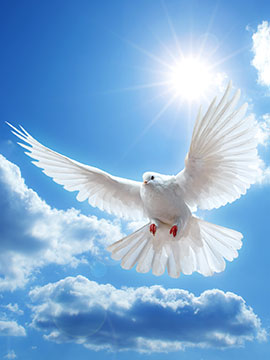 Obituary of Robert L. Bush
Please share a memory of Robert to include in a keepsake book for family and friends.
Robert Lee Bush
April 28, 1932 – December 25, 2022
Robert Lee Bush, of Mendham, New Jersey, died on December 25th of complications from Parkinson's disease. He is survived by Mary Bush, beloved wife of 64 years; much loved and admired brother Alan Richard Bush; children Eleanor (Jonathan Cox), Pamela (Roy Zipris), Deborah, and Hugh; and adored grandchildren Abigail Cox and Charlotte Cox.
Born during the Depression in Boston, Massachusetts, Bob learned the defining value of public service from father Herman, a decorated World War I veteran and Boston City Councilor, and mother Eda, President at Boston Aid for the Blind. Bob's childhood was full of contrasts, on the one hand, learning to box to defend himself in the rougher parts of Roxbury and on the other, attending the distinguished Boston Latin School. His father liked taking him and his brother on weekend 'expeditions' to visit famous war ships or the New England beaches. If the water at Ogonquit, Maine was too cold, they would head to Cape Cod, later the preferred vacation spot for Bob as he raised his own family. He loved the ocean and was both an elegant swimmer and an adept sailor, though it was his older brother Dick who would years later retire to the Cape with his own small sailboat.
Bob had a brilliant academic career, heading to Yale University (B.A. 1952 and M.A. 1956) at the young age of 17, famously telling his own children how he had to sell his Lionel train set to buy his first semester books. A full participant in college life, Bob initially served as coxswain for the Yale Crew (until he had his growth spurt), then rowed for intramural crew. He shed his Boston accent to broadcast for the Yale Radio Station and ran slides for the famous Vince Scully's art history lectures. Bob developed lifelong friendships with roommates Stephen Stulman and Harris Gilbert, as with other class buddies, and attended all but his last Yale Class Reunion held recently in May 2022. Though unable to attend, Bob enjoyed the photographic tour of campus improvements and group photos of the reunion shared by Steve. His passion for Yale later extended to his leadership of the Yale Club of Central New Jersey, a role he found both enriching and fun.
Bob's military service between college and graduate school introduced him to computers, and he became an early expert in information processing. His early career included top-secret code-breaking for NSA in Washington, D.C. He then moved to New York to apply information technology to the Stulman family's lumber business. This led Bob to an opportunity to work for IBM in the 60's, and eventually to his long career as a management consultant to C‑suite executives in a range of industries. Bob mastered consulting in New York City at Cresap, McCormick & Paget, a now-defunct rival of consulting giants McKinsey and Booz Allen. When CMP dissolved, he bravely went out on his own, establishing Robert L. Bush & Associates. Bob's first solo client was HBO, and his long career included work for major corporate, government and non-profit entities, including Citicorp, Avon, Allied Chemical, the Urban League, CBS, and even NSA. One of his longest-running client relationships was with Time, Inc., where Bob essentially served as the outsourced head of IT, while assisting in defining and filling the position, and leading the Y2K Rollover project, a career capper if there ever was one. Along the way, Bob put in thousands of miles commuting and traveling, working with tireless discipline. He cut a dashing figure in the Borsalino fedora he came to wear while sprinting across New York City, Chicago O'Hare, or any of a multitude of cities, airports, and train stations, always returning home to New Jersey with full focus on family and friends and having great fun.
Bob's Yale connections served him well throughout his life, but never more so than in 1957 when friend and D.C. apartment-mate Jon Rinehart took him to the dinner where he met Mary, the love of his life. Bob, or "Bush" as he was known to friends, was new to town. He accompanied Jon to his sister Christy's rented house in Georgetown, where Mary Crisera, a west coast transplant, herself newly working for CIA, was the evening's chef and one of Christy's housemates. By the end of the year, Mary and Bob were engaged. They married in September, 1958 in Mary's apartment on M Street. Bob was absolutely devoted to Mary and she to him. In New York, they lived on the Upper West Side and moved to the suburbs just after their third daughter was born, one of the first couples to settle in Butterworth Farms, Morris Township, New Jersey, where again, lifelong friendships were made and a fourth child, son Hugh, was born. After 50 years in the red house on Ventosa Drive, Bob and Mary downsized to their townhouse at Mendham Commons, where for a brief time one of their dearest Ventosa friends, Ruth Nicholas, was again their neighbor.
In addition to raising their cherished family together and instilling in them a love for the Cape and a good road trip, Bob and Mary flourished in their Golden Years, developing into avid, expert Alpine skiers, covering most of the top U.S. terrain and touring France and Italy, both on skis and on bikes. Mary also introduced Bob to yoga, which he practiced until recently. They were fortunate to find a special home on Vail Mountain in Colorado, where for 30 years they enjoyed the beauty of the snow in winter and Bob pursued joys of cycling, fly fishing and attending Philharmonic concerts under the summer sky. Whether in New Jersey, Vail, or traveling, Bob and Mary surrounded themselves with a large and eclectic circle of friends, with whom they enjoyed music, theater, and outings of all kinds, and delighted in simple gatherings around the table.
Bob's clients, community, friends, and children benefited from his analytical and strategic mind; his patient, often Socratic approach to problem-solving; and his love of a counter-intuitive solution ("Why does it have to be one or the other? Why not say it's both!"). He mentored everyone, young and old, and was gifted at helping others find the path to achieve their ambitions and dreams, or to change a path mid-career. Bob was enormously proud of his granddaughters and invested in their formative years, one a young dancer, the other picking up rowing just like her grandfather, both pursuing politics and government service post-college. In addition to his lifelong devotion to Yale, Bob's service to his community included stints on the newly formed Morris School District's Board of Education, board service for the Morris Area YMCA, and in his 80's, volunteering at the Mendham Borough Library. He was active in Mendham Commons too, along with a new circle of friends and neighbors he greatly enjoyed. He loved to "interview" anyone he met, and generously gave of his intellect and wisdom.
Bob pursued a Renaissance range of passions over his lifetime. His curiosity led him to discover and to master many of them through his 90th milestone birthday last April. Along with swimming and sailing, he loved to read and had a deep knowledge of world history and global politics, but he also loved a good spy novel or thriller. He picked up fly fishing, though almost never caught anything, and explored it not only with college friends but with at least a few of his children. Audible books were a recent source of entertainment as Bob struggled with the limitations of Parkinson's. Though a Boston boy, Bob allowed Mary to convert him to being a Yankees fan, and pre-pandemic, they enjoyed a couple of trips to see the Yankees in spring training, hosted by dear Butterworth neighbors who had defected to Florida.
Any room Bob was in was full of music. He and his brother Dick would harmonize at Thanksgiving gatherings, Dick on harmonica, Bob on uke. On Thanksgiving, just a month before he passed, Bob broke into song, offering the hymn, "We gather together" in a remarkably strong voice. A few months earlier, at an Easter gathering in the Mendham kitchen, he nodded and smiled to the notes of Dave McKenna and recalled hearing McKenna perform in Boston. He and Mary loved to entertain their friends. She provided a beautiful setting and fabulous food, while Bob served up well-mixed cocktails, classical jazz, and folk recordings. Having serenaded his kids to bed for years with a ukulele, Bob graduated to a baritone uke and picked up the banjo at age 60 when Steve gave him one, along with lessons, for his birthday. We were then gifted two decades of Bob's unique voice with renditions of his favorite folk tunes. Bob lovingly recorded these for Mary on a CD, one of her most cherished treasures, and one of Bob's many email accounts was befittingly named Banjo Bob.
Bob faced Parkinson's with the same grace, patience and dignity with which he took on any of life's challenges. His passion for learning, kindness, humor and charisma will live in our hearts forever as will his loving laugh, so full of joy.
The family wishes to thank the caregivers of Bayada Home Health Care and Sunrise of Madison, and care advisor extraordinaire Elyse Weber Sacks of CRCM. Burial will be private. In lieu of flowers, donations in Bob's memory may be made to Mendham Borough Library, 10 Hilltop Rd., Mendham, NJ 07945; www.mendhamboroughlibrary.org or The Michael J. Fox Foundation for Parkinson's Research, www.michaeljfox.org. A memorial service will be announced at a later date.
Arrangements are under the care of Burroughs, Kohr & Dangler Funeral Home, Madison.
Share Your Memory of
Robert
who we are:

The Dangler Family of Funeral Homes - a family run business since 1820.

Contact Us

Dangler Funeral Home, Inc.
P: (973) 539-3300
F: (973) 539-9893
Burroughs, Kohr & Dangler Funeral Home, Inc.
P: (973) 377-3232
F: (973) 377-2226

location

600 Speedwell Ave.
(at Glenbrook Rd.)
Morris Plains, NJ
Christine M. Dangler, Mgr., N.J. Lic. No. 4706
Kip M. Dangler, Dir., N.J. Lic. No. 3992
map

106 Main St.
(at Greenwood Ave.)
Madison, NJ
Kip M. Dangler, Mgr., N.J. Lic. No. 3992
Christine M. Dangler, Dir., N.J. Lic. No. 4706
Quick links