---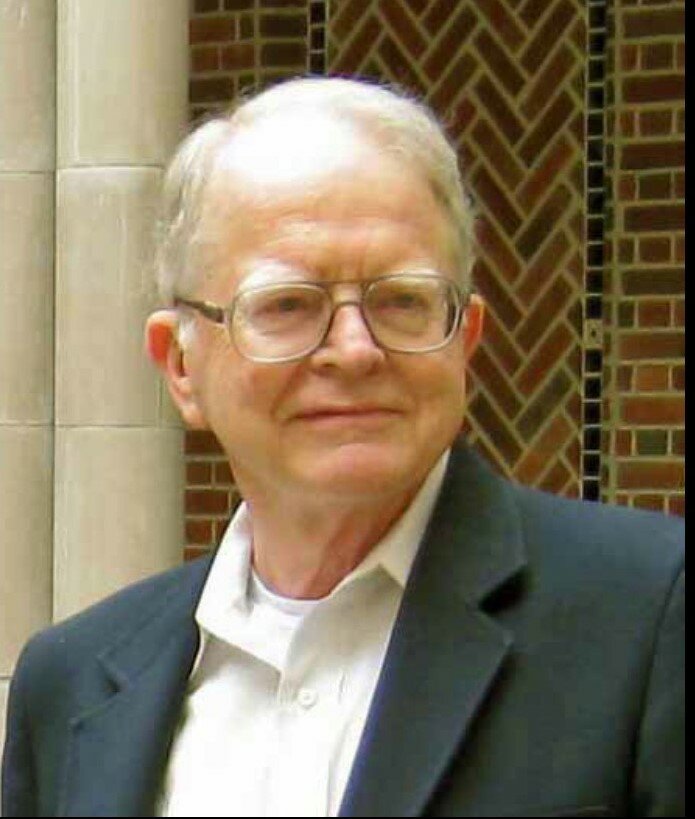 Memorial Visitation
2:00 pm - 5:00 pm
Sunday, January 29, 2023
Dangler Funeral Home
600 Speedwell Avenue
Morris Plains, New Jersey, United States
973-539-3300
Memorial Mass
12:00 pm - 1:00 pm
Friday, February 3, 2023
Church of the Nativity
20 East Ridgely Road
Timonium , Maryland, United States
Interment of Ashes
1:30 pm - 2:00 pm
Friday, February 3, 2023
Dulaney Valley Memorial Gardens
200 East Padonia Road
Timonium, Maryland, United States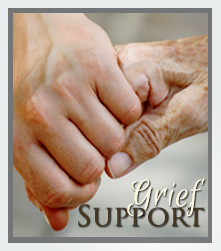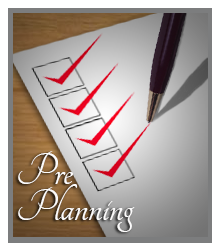 Obituary of Leo B. Hollein, Jr.
Please share a memory of Leo to include in a keepsake book for family and friends.
Leo Bernard Hollein, Jr., 82, passed away on January 24, 2023 at Cooperman Barnabas Medical Center, Livingston, NJ.
Leo was born in Pittsburgh, PA, and resided in Towson, MD and Whippany, NJ, prior to moving to Morris Plains, NJ, 40 years ago.
Leo graduated from Towson High School in 1958. He then went on to earn a Bachelor of Science Degree in Chemical Engineering from Johns Hopkins University in 1962. Leo worked for ExxonMobil as an Engineer and Manager for 33 years until his retirement in 1998, traveling the world as part of his career at ExxonMobil.
Leo proudly served his country in the U.S. Army Signal Corp. as a 2nd Lieutenant during the Vietnam War.
Leo was a parishioner of Notre Dame of Mount Carmel Roman Catholic Church, Cedar Knolls. In his spare time, he was also a devoted volunteer at the Great Swamp National Wildlife Refuge, and a Morris County Site Coordinator for the IRS Volunteer Income Tax Assistance (VITA) for over 20 years. In 2016, Leo was awarded the Presidents Lifetime Achievement Award, the highest level of the Presidents Volunteer Service Award given for over 4000 hours of dedicated volunteer service. Leo was also an avid Pittsburgh Steelers fan.
Leo is survived by his loving wife, Helen ("Connie") Hollein; and his caring children, Mary Hollein of Morris Plains, NJ, Kathy Hollein of Morris Plains, NJ, and Mike Hollein of Houston, TX. He is also survived by his beloved sister, Martha ("Marty") Hollein Sweeney of Lutherville, MD; as well as his adored 15 nieces and nephews.
A Memorial Visitation will be held on Sunday, January 29, 2023 from 2-5 pm at Dangler Funeral Home, 600 Speedwell Ave., Morris Plains, NJ. A Memorial Mass for Leo will be held at Church of the Nativity in Timonium, MD on Friday, February 3rd at Noon. Interment of ashes will follow at Dulaney Valley Memorial Gardens in Timonium, MD.
In lieu of flowers, the family requests that donations may be made in Leo's memory to the Friends of the Great Swamp (www.friendsofgreatswamp.org), VITA (www.benefits.gov/benefit/1543), or the National Kidney Foundation (www.kidneyfund.org/give).
--------------------------------------------------------------------------------------------------------------------------------------------------------------------------------------------------------
The Remembrance of Leo delivered on February 3, 2023 at his memorial mass at The Church of the Nativity in Lutherville, Maryland.
The message was shared by Marty Sweeney, Leo's sister, and Colin Sweeney, Leo's nephew and godson.
When we think of Leo we are reminded of how he embodied humility, strength of character and integrity. I stand in awe of his moral beauty, his far reaching goodness, and also his intellect. He had sheer fortitude flowing through his veins. Months before he died he arrived at the hospital with a heart rate of 30 beats per minute. The triage nurse asked quizzically, " how did you get here. No one can walk in here with a heart rate of 30 beats per minute." He smiled and said I just did. To the end, Leo did absolutely everything he could possibly will himself to do, cutting his own lawn after getting sepsis weeks earlier from a rock being kicked up in the lawn, attending all family functions, doing the grocery shopping and more.
When Leo loved you, he really loved you wholeheartedly. He loved his wife Connie and children Mary, Kathy, and Mike more than anything. He loved his career at ExxonMobil having met his beloved Connie there - both of them chemical engineers. The family traveled with Leo early in his career, living in England, Argentina, Belgium, and Singapore. In 1976, Connie began pursuing her PhD, and she got through it with the help of Leo who was actively involved in shared parenting long before the Yuppies made it popular. One night when Leo was cooking, his son Mike, then 6 years old requested that he make pancakes. Leo said he didn't know how, and Mike suggested he just read the box. Over the years, Leo's kitchen skills evolved and he became the family's blueberry waffle maker extraordinaire.
Leo had a mega dose of loyalty to ExxonMobil—the day before my wedding he was running out of gas and the only gas station that was in sight was a Citgo station. He bought exactly one dollar's worth of gas from Citgo and then immediately drove to the nearest Exxon station to fill the tank up. His home in New Jersey is filled with artifacts from his travels around the world, but the greatest takeaway from his global work related assignments were the friends he made for a lifetime.
When it was time for him to retire he wrote a book entitled Life after Exxon- he had so many ideas of things he wanted to do—traveling, tennis, golf, and volunteering. He ran his retirement like he ran his career as an executive at Exxon. He spent time at the Great Swamp monitoring the bird houses and gathering and reporting data to Cornell, and he enjoyed every aspect of nature he observed there, especially the birds. He developed a library of knowledge about the birds and had a particular appreciation for the blue birds. His articles were published by the Audubon society and the Swamp Scene magazines. Last spring, he was the keynote speaker at a PA Conference on bluebirds. It is safe to say that Leo found the divine in nature. In his kitchen, there is a bluebird mug that states the lesson of the bluebird— the sky's the limit. — This is so very fitting for Leo as he aimed high and excelled at whatever he did- He was a loving family man, accomplished professional, a servant leader, a lover of life.
One of Leo's favorite parts of life was spending time with kids — that love extended beyond his own children to their friends, and especially to the brood of nieces and nephews. My kids always looked forward to his visits. They were guaranteed to be filled with great spirit, plenty of mischief, sports, games, and wrestling on the floor. Leo was a jokester and a great tease. He would spend hours in the back yard with Mike and his baseball teammates helping to grow their baseball skills. On one Father's and Son's day, when Mike was a football quarterback in high school , the pair were instructed to saunter across the field together. Leo, a competitive scholar athlete himself, instead ran it like it was the 60 yard dash just to prove to Mike he could beat him.
Oh and Leo was the supreme Steelers fan. It wasn't uncommon for us Ravens fans to have to endure hearing the Steelers fan song Here we Go when the Holleins came to town. For those of you who do not know the song, trust me—it is awful! Leo's two favorite presents were when his son and daughter brought him to a Steelers bar in San Diego and brought him to a Steelers game in Pittsburgh.
And although Leo's bank account was formidable, he was committed to being frugal. He owned the last car in America with hand crank windows- why would you pay extra for motorized windows before they became standard in the pricing? He drove an old beat up blue pinto and his son, Mike insisted Leo drop him off a block away from school. The baby blue pinto's door didn't open so you had to climb in the car through the window- dukes of Hazard style- and also to be careful to avoid putting your feet near the rusted through hole that allowed you to see through to the street.
There were so many wonderful times…birthdays, weddings, crab feasts here in Lutherville. He was always present even as his health declined. He was there for the celebratory times but also in the difficult times. When our mother, Marge was living with Brian and I and she became physically challenged and gripped by dementia - he said Marty, mom can't be at home alone anymore and I want to be sure you go on with your life and your career. He paid for her at home care for years. When I would express my immense gratitude, he would reply by saying writing the checks is the easy part.
When my best friend passed away and we were gifted with her beautiful wonderful girls, Carolyn and Kristen, Leo sat with me on the front porch of my home after the funeral--- just the of the two of us. He took my hand and said that if there was anything at anytime that the girls needed he was there to help. That was the person that he was.
His dedicated service to others led him to give over 7,000 hours of his time to his volunteer work at the Great Swamp and thousands of hours to running a Morris county site in New Jersey where tax assistance was provided to the working poor. A leadership member of VITA wrote a heartfelt letter of appreciation at Leo's passing stating that the loss of Leo is an end of an era. In 2016, he was awarded the Presidents Lifetime Achievement Award, the highest level of the Presidents Volunteer Service Award. What we share today is just what we know of Leo's kindness and generosity to others and truth be told we are certain that he helped countless others without wanting anyone to know or to acknowledge him. He never wanted any fanfare for himself.
My father passed away the day after I turned ten. Leo was the man I most admired. He was 18 years older than me with a busy career and a bustling family life. And yet he always found time to watch over me. He was a steadfast influence in my life. Leo was my brother, my uncle, my advisor, some days my father, and always my very dear friend. There will always be great joy for me in remembering all the goodness he brought to this life.
who we are:

The Dangler Family of Funeral Homes - a family run business since 1820.

Contact Us

Dangler Funeral Home, Inc.
P: (973) 539-3300
F: (973) 539-9893
Burroughs, Kohr & Dangler Funeral Home, Inc.
P: (973) 377-3232
F: (973) 377-2226

location

600 Speedwell Ave.
(at Glenbrook Rd.)
Morris Plains, NJ
Christine M. Dangler, Mgr., N.J. Lic. No. 4706
Kip M. Dangler, Dir., N.J. Lic. No. 3992
map

106 Main St.
(at Greenwood Ave.)
Madison, NJ
Kip M. Dangler, Mgr., N.J. Lic. No. 3992
Christine M. Dangler, Dir., N.J. Lic. No. 4706
Quick links